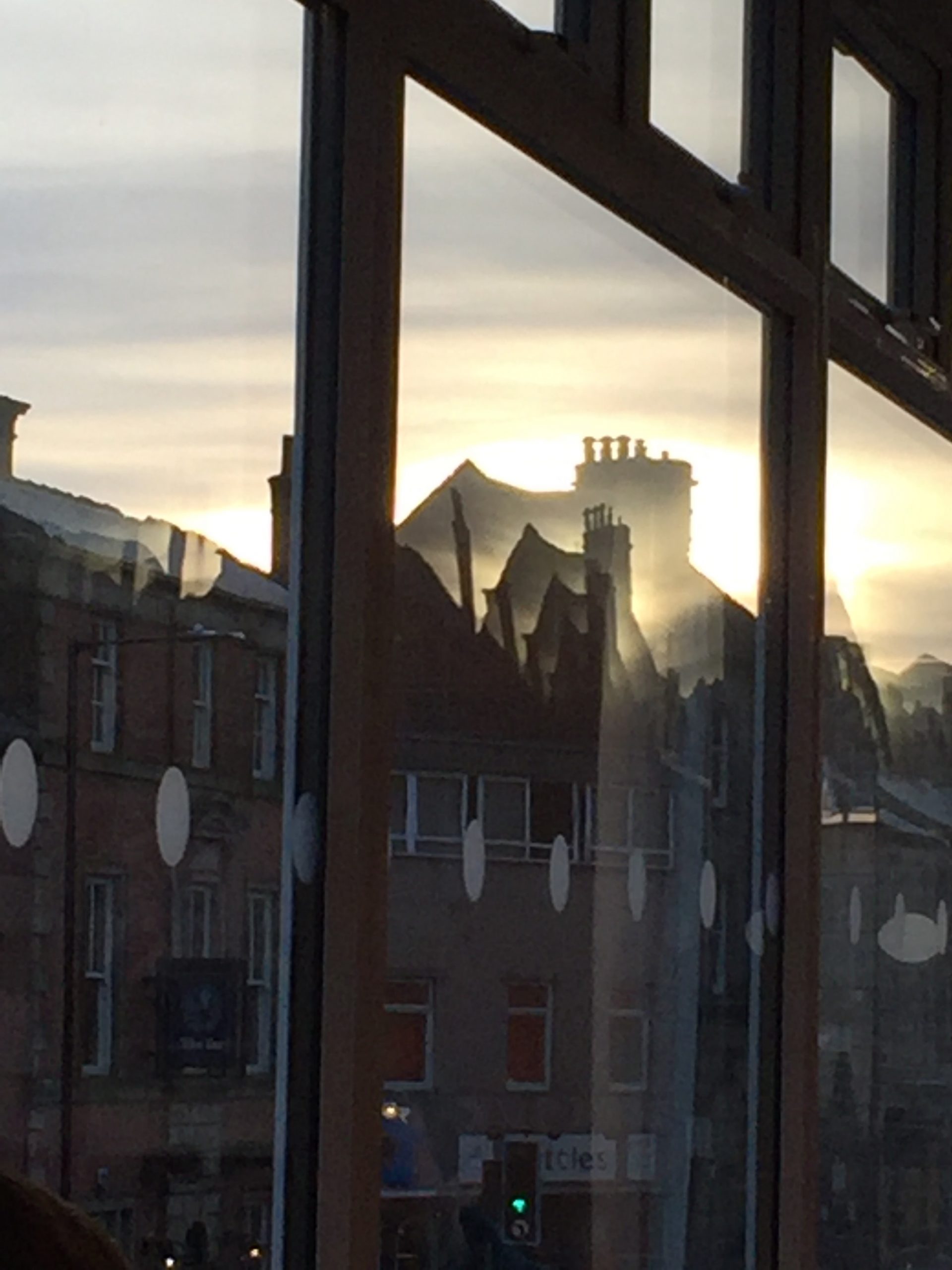 The Long and Anxious Wait – Some Thoughts on Brexit
On the 23rd of June 2016 the UK voted to leave the EU. I remember David Dimbleby saying rather sombrely 'we're out'. I had watched the coverage, as I do most votes, sitting up in bed, eyelids drooping, my wife stirring in her sleep and murmuring every so often: 'what's happening?'. I had voted to Remain.
I had read all I could, though I don't remember any real analysis regarding the Irish border, or any real appreciation of the reality of a No Deal Brexit. I was saddened as I felt that though the EU was not the most democratic or equitable arrangement, and as my parents and grandparents were so affected by the 2nd World War – that a united Europe was the best hope for our lasting peace and prosperity. I had also worked in Community Development in South Yorkshire and seen the good achieved by our having Objective One Status, an EU demarcation that levered in huge amounts of money into our area.
Given that the Thatcherite revolution had seared the skin off our economy and left us exposed and raw, bleeding jobs and dignity I actually had more trust in the machinations of the EU than the delicate mercies of Conservative Westminster. Even the election of New Labour, though it had begun to address the chronic underfunding of services vital to people in our left behind region with initiatives like Sure Start (now scrapped), had been scuppered by the crash of 2008, ushering in a new disaster capitalism promoted by the coalition. We were back where we started or possibly even worse.
Two pieces of political rhetoric were constant – that the crash was the fault of New Labour and that the only way out of the crisis was swingeing austerity (public sector cuts in the Thatcherite lexicon).
Unfortunately, Nick Clegg seeing a chance for the Lib Dems to have a hand on one or two on the levers of power and from a sense of albeit self-proclaimed action in the national interest, chose to support the Conservatives in a coalition government.
I just want to highlight one policy decision that occurred quickly in the life of that ill-fated government as I think it points up a direction of travel. Here is a link to the Guardian article :-
https://www.google.co.uk/url?sa=i&source=web&cd=&ved=2ahUKEwiq_OnQoIzkAhWQCewKHT6YBPAQzPwBegQIARAB&url=https%3A%2F%2Fwww.theguardian.com%2Fuk%2F2010%2Faug%2F06%2Ffund-impact-immigration-scrapped&psig=AOvVaw3B74Gc2CU28MJTgZUfPe8T&ust=1566212034265572
This piece written in August 2010 (and I have quoted this before, but it is so indicative I will do so again) speaks of the Immigration Impact Fund set up to alleviate the effects of EU and other immigration on the communities least able to cope with them. Incidentally all these communities (certainly in my area) were ones that subsequently voted to leave the EU. 'It was not a priority funding stream' said the junior minister sneaking out the announcement. It immediately began to exacerbate tensions in those areas, and I believe there is a direct line from these decisions to where we find ourselves now.
The desire to denude such communities was not, in my opinion, just to implement the policy of austerity – the stated aim of which was to save the nation's finances, rather it was to give free reign to other forces, less overt but there all the same. The setting of low-income immigrants against low-income indigenous people served the growing anti-immigrant agenda and consequently antipathy towards the perceived source of those immigrants, the EU.
The constant drip feed in the right-wing media that immigration was overwhelming the country, the rise of UKIP and the ubiquitous presence of Nigel Farage fuelled a low-level xenophobia – 'I'm not racist but….' Fear of the other was a strong driver in the political debate, as was the rhetoric of our being colonised by a bureaucratic, domineering, anti-British EU; creating the type of vassalage the Nazi's never managed.
I am in the process of reading Fintan O'Toole's 'Heroic Failure -Brexit and the Politics of Pain' in which he outlines clearly the way these notions are placed into the national consciousness feeding the greatest weapon in the political arsenal – anxiety and fear (the two main weapons are ….) sorry for the Monty Python reference I am an old white man after all. It does not make them any less lethal and is the real project fear.
Even this week as I write, the headline on the front of the Daily Mail reads 'Health tourists' 150million in unpaid NHS bills. So, there are people jetting into this country and dumping their health needs onto the struggling health service and then jetting home again – cured on our taxes!
I watched a BBC documentary a while ago about this and in fact many of these people are unfortunate enough to fall ill here – one women was in a UK airport became very sick and had to be treated and had no money to cover her bill.
Imagine this was you in the USA and you had an epileptic fit – that proved to be the onset of severe epilepsy with complications involving a long stay in hospital. Imagine you were not wealthy enough to have decent travel insurance and were therefore liable to pay huge healthcare bills. Then on top of that because of your race you were deemed a health tourist!
(Amazingly this actually happened this week to a poor pregnant woman whose baby came 10 weeks early whilst she was in the USA. She was left with a £300,00 bill. Though as she https://www.mirror.co.uk/news/us-news/british-couple-stuck-after-baby-19055884)
I have been working with a charity in Sheffield that supports Asylum Seekers, who, if their claim is unsuccessful and they want to appeal are left literally destitute (since the early part of this century). They have absolutely no access to benefits, no permission to work, and no rights. This a very different picture to the constant coverage on the front pages of the Mail or the Telegraph. ASSIST who I am working with insists that Sheffield as a city should become a bastion of kindness to the stranger and the power of hospitality.
If we, like ASSIST, told the story of hospitality offered to vulnerable people, and yes, I am sure there are those who play the system, but many are just unfortunate enough to be poor, foreign and ill. If we had a version of comic relief for these people, we could raise much of the cost on one star studded, sports personality filled, comedian peppered tv extravaganza. But this does not suit the purposes of the large sections of the media or the politicians who needed to present an enemy in order to rally the troops against an imagined invasion.
I am not, for a moment arguing that the EU has not had deep set problems. The imposition of austerity on Greece and other weaker economies in the Eurozone verged on iniquity, the position of the largely unaccountable European Central Bank being the key factor. As Fintan O'Toole argues they had lost or chosen to ignore the foundation of the EU, a desire to maintain peace and prosperity through equality and egalitarianism.
Surely the way to remind the EU of our deep need for a union of fairness and a partnership for peace is for the great protagonist of the second world war to sit at the table and proudly argue for what we want, not act like some beaten cur that trusts no one and clings to a vision of splendid isolation that if we had adopted this attitude in the war would have been disastrous.
I want to quote Fintan O'Toole here as it is so eloquent. He says that working class communities have every right to feel abandoned as should their counterparts across the EU, they have been. The causes, though complex, are more to do with globalisation and the unbridled and unregulated forces of capital than Brussels and immigrants. However, he says:
'The distress is real. And Brexit gives the pain a name and a location – immigrants, and Brussels bureaucrats. It counters their sense of powerlessness with a moment of real power – Brexit is, after all, a very big thing to do. But it's still self-harm. For the cynical leaders of the Brexit campaign, the freedom they desire is the freedom to dismantle the environmental, social and labour protections that they call "red tape". They want to sever the last restraints on the very market forces that have caused the pain. They offer a jagged razor of incoherent English nationalism to distressed and excluded communities and say, "Go on, cut yourself, it feels good". It does feel good. It is exhilarating and empowering.'
Where I live in Sheffield there is a largely working-class community. Normally on election day when my family vote we are almost offered tea and biscuits by the lonely staff at the polling station. At the referendum the queues went out of the door, the estates emptied and for the first time in a long time my neighbours felt that their voice would be heard. I have worked in South Yorkshire in community development for many years and this pattern was repeated across, Barnsley, Doncaster and Rotherham, the victims of the Thatcherite vandalism were finally given a voice for the first time.
In all of this I am not arguing, for a minute that this voice should be ignored, it must not, and that voice must be heard over and over again in my opinion. Not just in a one-off referendum fuelled by all kinds of ill-informed or worse intentionally mendacious rhetoric on both sides.
Unfortunately, I think O'Toole's analysis is, in the main correct. The upper middle class represented perfectly by our now Prime Minister Boris Johnson and the buccaneering banking classes again perfectly represented by Nigel Farage have pulled off the most amazing coup. They have persuaded millions of people that they are the hail fellow well met champions of their causes, whilst also being completely inured from any ill effects of their own policies. It is amazing that people in 2018 received adverts from Jacob Rees-Mogg's company offering them ways to Brexit Proof their investments!
Having lived on and off in Maltby, a mining village near Rotherham, in the early 1980's, I wonder where all the savvy, brimming with suspicion characters who fought so hard in the Miner's strike to expose the brazen laissez-faire policies of the Tory government? They were the ones who realised that they were engaged in a kind of class war, that Mrs Thatcher had decided to defeat their northern, trade union supporting ranks and grind them into the dust under her chariot wheels.
I am not saying that these people are stupid, but I do find it hard, in the cold light of a No Deal Brexit to believe they wanted this outcome. I do believe they wanted to be heard! Surprise, surprise since the referendum they have not been. They have been marshalled by Johnson and Farage as cannon fodder, like First World War generals throwing the northern Pals battalions at the German machine guns on the Somme, from their safe bunkers behind the lines.
One of the hardest things in community work was actually listening to people. I was trained in the Saul Alinsky tradition of community organising. He died in 1972 but was a controversial figure on the American political scene – a Jewish-American of Russian extraction he was so shocked by the conditions of poor communities that he encountered as a sociologist in Chicago. All the inmates he dealt with in Joliet prison came from the same deprived areas.
He developed a methodology of listening to people, identifying their self-interest (not self-centredness), rather what they deeply desired for themselves and their families. He helped them build an organisation of local groups who would fight for each other's interests based on the great ideas of Martin Luther King who coined the concept of the single garment of destiny. 'In a real sense all life is inter-related. All men (and women) are caught in an inescapable network of mutuality, tied in a single garment of destiny. Whatever affects one directly, affects all indirectly.'
Alinsky argued that If I take action on the things that affect a community on the other side of my city then I can expect those people to act on my behalf. As we have built a network of mutuality based on each other's self-interest. Why because we are all connected. If crime is bad in one area that does not mean another part of the city is immune from those issues. Mutuality is the cornerstone of this thinking.
Alinsky said this at one point in his book Reveille For Radicals: 'One of the great problems in the beginning of an Organisation is, often, that people do not know what they want. Discovering this stirs up that inner doubt shared by so many, whether the masses of the people are competent to make decisions for a democratic society'.
It is a deeply insightful statement. It may be read as a pessimistic comment on democracy. The buccaneers of Brexit for all their protestations about the referendum and democracy, rely on this type of pessimism – the people don't know what they want so we have to tell them. We have to spend millions on targeted social media adds to frighten people and make them believe that the great and good know best and that they should be trusted to act for the good of their poor benighted subjects.
These are the politicians who are now proroguing parliament and acting with the self-righteousness that only those who have no real concern for scrutiny and debate can muster. They use social media to escape the questions of professional journalists and pour scorn on anyone who disagrees with them, even senior members of the judiciary, whom they named enemies of the people at one point.
O'Toole's book makes a powerful argument about the real interests of those who now lead us. Jacob Rees-Mogg, Priti Patel, Dominic Raab, Boris Johnson, and the cattle prod for the right who is Nigel Farage all seem to advocate a slimmed down (read emaciated) non-interventionist state and a free rein for the markets – the very markets that caused the crash of 2008. They want to finish the Thatcherite project and they think they have a as willing a participant across the pond as Reagan was in the 80's.
Apparently, Jacob Rees-Mogg's Father wrote a book around the millennium called The Sovereign Individual in which he argues for maximum freedom for the godlike rich to create wealth thus 'shrinking the realm of compulsion and widening the scope of private control over resources'. O'Toole goes on to say that Jacob 'may not be his father, but he is his father's son …. he too fervently believes in the sovereignty of the super-rich'. This is what we have to look forward to in Brexitland.
We are, at present on holiday in the Lakes and have, not for the first time, visited Brantwood; the home of John Ruskin. He was Victorian writer and thinker, producing commentaries on Art and Architecture, but then he turned his considerable intellect to the pressing questions of his age. He was one of those people who had, almost an excess of empathy and compassion. He saw clearly the plight of the burgeoning working class in the mills of Lancashire and the mines and furnaces of South Yorkshire. Though his instincts were conservative he put pen to paper and wrote a powerful set of tracts called 'Unto This Last'. He argues for a vast improvement of the condition of the working class through state intervention and that this is the moral duty of the government of a civilised country.
In the rather dated film that plays in the backroom of the beautiful house Ruskin created on the banks of Coniston Water he is credited with being the progenitor of free education, free healthcare, state ownership of utilities and transport, and even a nascent European Union. This was a compassionate, moral response to the unrestrained working of the market forces unleashed by the industrial revolution. He thought that democratic institutions could rival the markets competitively not replace them. He was a firm advocate of human creativity and artistic endeavour both in the workplace and more importantly outside of it. All people should have the leisure to pursue their creative gifts and not be so tired and overworked, or so lacking the wherewithal to achieve their potential.
It is astonishing to me that when the war was over, my Mother and Father, my Mum's Mother and Father elected a government whose manifesto was to implement something very close to the programme outlined in Unto This Last. How far have we come? We have allowed successive governments to let these ideals to wither on the tree, in the name of the real-world grown-up economics and fiscal responsibility. The toxic pairing of Brexit and Trumpism could well kill off the last bastion of this post-war and wonderfully British Welfare State – the NHS. If you think I am exaggerating, then just look at the recent history of our education system.
If you ask people in South Yorkshire whether secondary education in Doncaster is public or private, I imagine many people will say public, however there is not one secondary school that is not an academy. Academies are independent and run, in the main by Charitable Trusts that control a number of schools and are run by very well-paid executives who in some cases pay themselves high salaries and divert school funds into other private sector operations such as IT companies.
In a Guardian article dated July 2018 by Sonia Sodha entitled The Great Academy Schools Scandal she illustrated a case in Kinsley West Yorkshire of a school, part of one of these Trusts. She reports that 'In July 2016, the Education Funding Agency investigated the trust. Its draft report, leaked to the TES, found that its interim chief executive, the businessman Mike Ramsay, had paid himself £82,000 over a three-month period. It concluded that the trust was in an "extremely vulnerable position as a result of inadequate governance, leadership and overall financial management". Later that year, it was reported that the trust had paid almost £440,000 to IT and admin companies owned by Ramsay and his daughter.' I wonder if he was one of William Rees-Moggs Sovereign Individuals?
She goes on to say 'although the Labour government hugely talked up its academies programme, there were only around 200 of them – 1% of all English schools – by the time it left office in 2010. It was Michael Gove, the incoming Conservative education secretary, who put turbo boosters under the policy. By the time he left the job in 2014, the number had rocketed to almost six in 10 secondary schools, and one in five primaries. What drove this? Not the evidence, according to Francis. Even as the explosion was taking off, "the DfE's own evidence showed there was hardly any difference in outcomes between academies and local authority schools, once you controlled for their pupil intakes," she says. She puts it down to "a strong ideological dislike of local authority influence, and a faith in autonomy and marketisation".
Michael Gove, I have just watched him on the BBC's Andrew Marr show, is now in charge of Boris Johnson's Brexit department and was articulately and silkily justifying proroguing parliament and saying all would be well in a No Deal Brexit, 'Some food prices may go up and some may go down'. What these people have faith in, as Sodha's article makes clear, is autonomy and marketisation. They are prepared to sweep away accountable, elected bodies after starving them of funds so that they have very little ability to do their jobs and then throw the money at privateers.
In my 58 years as a citizen of this country, born in 1961, I have witnessed from the 70's onwards a powerful trend away from communitarian care and societal provision for the weak and vulnerable.
Whatever happens after this long and anxious wait since the referendum, there is a desperate need to build a coalition of people with the kind of values that Ruskin advocated, to stand for a different vision of the human potential to those who think there are some, mainly men, who are destined to run everything to the sole benefit of their own ilk. The need for a vision such as fuelled the founding of the welfare state and to mobilise a nonviolent but absolutely implacable alliance of those who realise their survival is at stake.
Climate change is the extreme end of the religion of the sovereign individual and those of us who see this need to build a positive and utterly convincing argument for an alternative are surely aware like no other generation how urgent this is. It is not enough to see the negatives in the current situation we have to, like Ruskin, propose a hope-filled and genuinely inclusive agenda that individuals, groups and parties can unite around.
I can no longer feel defensive about welfarism, state funding, regulation, accountability, actually asking people what they want and working over the next months and years to achieve that. I will leave the last word to Saul Alinsky:
'But the objective of securing a people's program absolutely precludes the (professional) going beyond these broad general principles into a detailed blueprint for the future. That kind of program can and must come only from the people themselves. The actual projection of a completely particularised program by a few persons is a highly dictatorial action. It is not a democratic program but a monumental testament to the lack of faith in the ability and intelligence of the masses of the people to think their way through to the successful solution to their problems. It is not a people's program and the people have little to do with it.'
Written between 28th August – 3rd September 2019 in Broughton Mills – The Lake District.